When Antoinette leaves to tan, it's doesn't just go halfway.
A little starlet (Madame loves pink) it was still necessary that she goes on TV ...
TF1 a beautiful day fulfilled all his wishes - ours also ;-) - and chooses our favorite to leave to discover the beautiful landscapes of France: the 70 years of the 2CV making news of the year, the show La France in 2CV was born, for the happiness of the fans, and the glory of our Antoinette.
Here she is on the run with Corinne Magne, part of the conquest of the beaches of the west. From Saint Malo to the Ile de Ré, she made the joy of vacationists, pretty pink comet in the middle of July. Authentic encounters in calm asides, she made us discover villages and steep paths, for the happiness of the televiewers, and the amateur 2CV lovers.
She returned to the magnifique Paris (finally full headlights) and secretly dreamed to leave again quickly. It was falling well! For the holidays of Toussaint, TF1 asked again - O joy! - to ship it all the way down ...
Antoinette was a beauty, jumped on her trailer, crossed the country and embarked for Calvi.
It was gone again !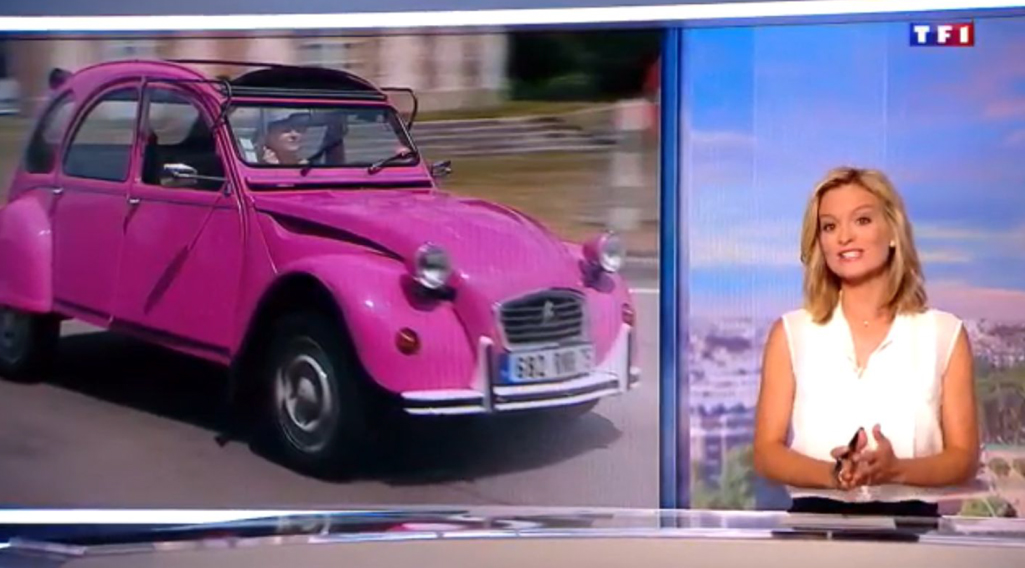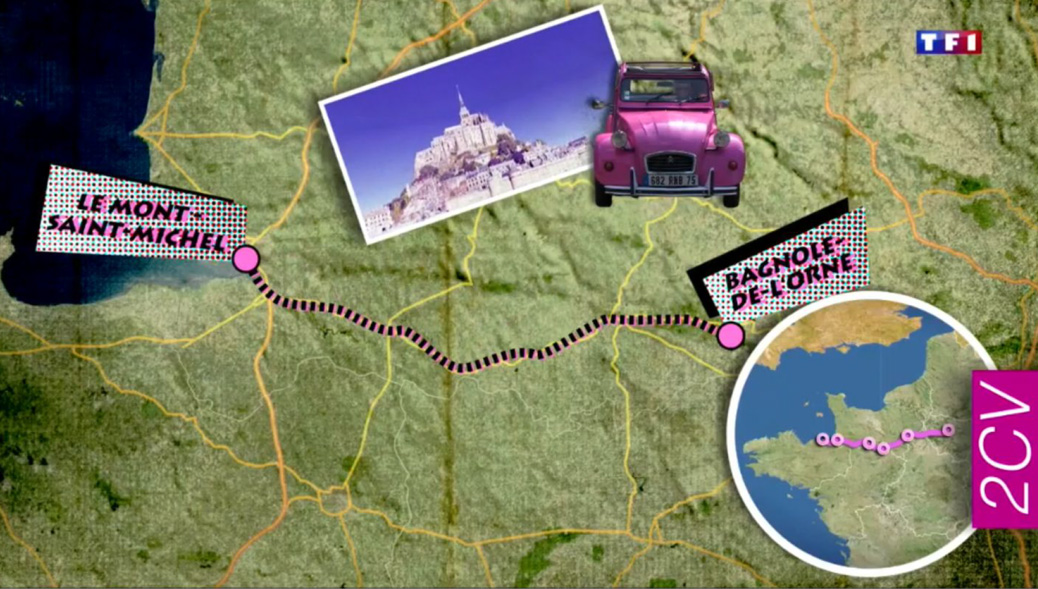 To go on a date with Antoinette, just ask us !